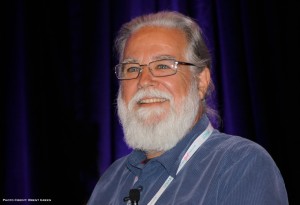 Michael Besancon brings more than 40 years of hands-on experience within the natural/organic food and grocery sector, two decades of which he spent in leadership at Whole Foods Market (WFM). In his final position with the company he served as their Senior Global Vice President of Purchasing, Communications and Distribution.
Beginning as the Director of Purchasing for Mrs. Gooch's Natural Foods Markets, a Whole Foods-owned company, Mr. Besancon was then hired as the Southern Pacific Regional Vice President for WFM, where he oversaw purchasing, distribution, and operations of the region. He was later promoted to Mid Atlantic Regional President, Southern Pacific Regional President, and finally to Senior Global Vice President of Purchasing, Communications and Distribution in 2008, a position he held until retiring in 2012. Besancon also led the company's Green Mission task force, guiding the purchase of an unprecedented 100 percent electricity offset of wind renewable energy credits. In February of 2014 Michael Besancon was honored for his invaluable contribution to the company when he was inducted into the Whole Foods Market Hall of Fame.
Throughout his career, Michael Besancon worked with vendors across the globe to dramatically shift traditional retail approaches to selling food. By supporting the purchase of high quality products, he was able to encourage customers to connect not just to the food they buy, but also the people who produce it and the land it's grown on. In the grocery sector, Michael helped fuel the mainstream expansion of the national and worldwide organic food movements that have changed the way millions of people eat, how food is grown, and how the entire grocery industry sells natural, non-GMO, organic and now regenerative organic food.
Besancon also co-founded a number of companies, including: Follow Your Heart Natural Foods Store, one of the very first and longest continuously operated natural food stores in the United States; Naturally Fast, a chain of Natural Food fast food restaurants in Southern California; and B & W Natural Food Brokerage, a national food brokerage group that represented many of the leading vendors in the natural and organic food industry.